Patcraft Surface Tone LVT
---
PATCRAFT
SURFACE TONE
( WITH SPECIAL )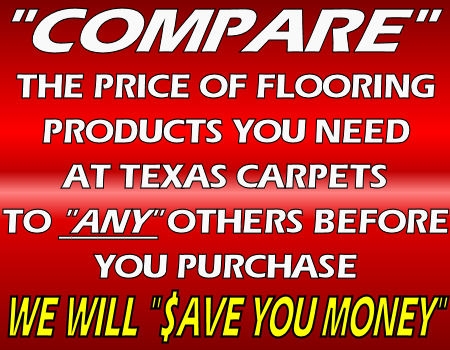 All running line Patcraft
products are priced by
" QUOTE REQUEST ONLY "

_________________________
YOUR CHOICE
LVT SPECIALS
FIRST QUALITY PRODUCT
COLORS WITH RED TEXT
CTNS - $2.99 / sq. ft.
LOTS - $2.79 / sq. ft.
_________________________
I454V 20 MIL GLUE DOWN
COLLECTION Monochrome + Surface Tone
STYLE NUMBER I464V
CONSTRUCTION Commercial Luxury Vinyl Plank with Fiberglass
WEAR LAYER THICKNESS 20 mil / 0.02 inches
OVERALL THICKNESS 0.197 inches
EDGE PROFILESquared Edge
REFERENCE SPECIFICATION
ASTM F1700 Class III printed film vinyl plank
Type B (embossed)
FINISHExoGuard®
INSTALLATION TYPE Dry Back
INSTALLATION Glue Down
RECOMMENDED ADHESIVE S150 SPRAY ADHS,
LOKWORX+ RESILIENT, LOKWORX+ RESILIENT,
4151 or LOKWORX RESILIENT

PLANK SIZE 9 inches W x 36 inches L
PIECES /BOX 10
AREA /BOX 22.5 sq ft
WEIGHT /BOX 38.18 lbs
EMAIL TEXAS CARPETS FOR PRICING
ON ALL PATCRAFT FLOORING PRODUCTS!

TO VIEW ALL PATCRAFT FLOORING PRODUCTS GO TO