DAL TILE
EXHIBTION PORCELAIN
CLEARANCE SPECIALS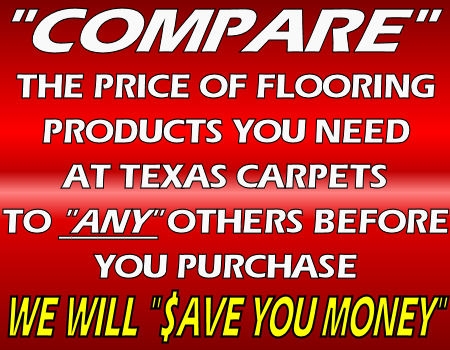 AVAILABLE IN 9 COLORS
VARIOUS SIZES AVAILABLE

____________________________
SOLD IN PALLET / LOT
QUANTITIES ONLY
PALLETS - $6.99 / SQ. FT.
LOTS - $5.99 / SQ. FT.
_____________________________
Make Your Space a Work of Art
Exhibition™ from Daltile takes its inspiration from trendy art galleries and
stylish exposés. It takes on a cement look for a distinct and expressive
appearance. Exhibition's artistic personality pairs especially well with large
and contemporary spaces. And its warm and cool color tones complement the
most diverse palettes.
12 X 24 - 9.70 SQ. FT. PER CTN
465.6 SQ. FT. PER PALLET
_______
24 X 24 - 11.64 SQ. FT. PER CTN
372.48 SQ. FT. PER PALLET
________
24 X 48 - 15.5 SQ. FT. PER CTN
558 SQ. FT. PER PALLET
EMAIL TEXAS CARPETS FOR PRICING
ON ALL SHAW FLOORING PRODUCTS
sales@texascarpets.com