40 OUNCE FILAMENT POLY NSP
SKU: 40 OUNCE POLY
"CLICK ON IMAGES TO ENLARGE"
SAVE UP TO 80% ON
MANUFACTURES SPECIALS
FROM TEXAS CARPETS
40OUNCE FILAMENT POLY NSP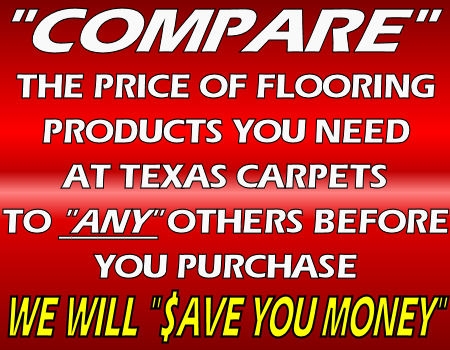 SOLD IN ROLLS / LOTS ONLY
NO CUTS MADE
NSP QUALITY PRODUCT
ONLY IN COLORS SHOWN
( suggested retial - $16.99 / sq. yd. )

40 OUNCE FACE WEIGHT
CONTINUOUS FILAMENT POLY
CALL TEXAS CARPETS FOR BEST PRICING ON ALL FLOORING PRODUCTS!